Add Your Adventure Now!
Every adventure starts with a Pontoon Rental.
Check out the available adventures you can add below!
VIEW ALL
It all starts with a Pontoon Rental!
Experience ALL Of The Top Adventures in Key West, FL!
Check out all of the watersport activities and adventures available at the Beach Weekend Marina in Key West, FL. The following adventures are available to experience as soon as you set sail on the water! Your pontoon rental gives you access to the following!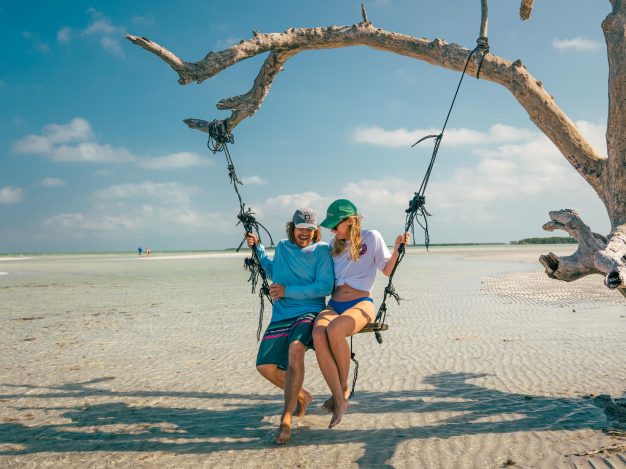 SANDBAR
ADVENTURE
First time guests to Key West are always surprised at the lack of white sandy beaches here. Fret not, though, as we have our own unique take on an ocean experience with our plethora of sandbars. It would take days to explore them all, but we've made it easy for you by adding 4 of the most popular ones into the GPS of every boat, so no guessing will be involved! As the captain of your own boat, you get to choose which ones to explore and how long you stay at each one! Explore away, matey!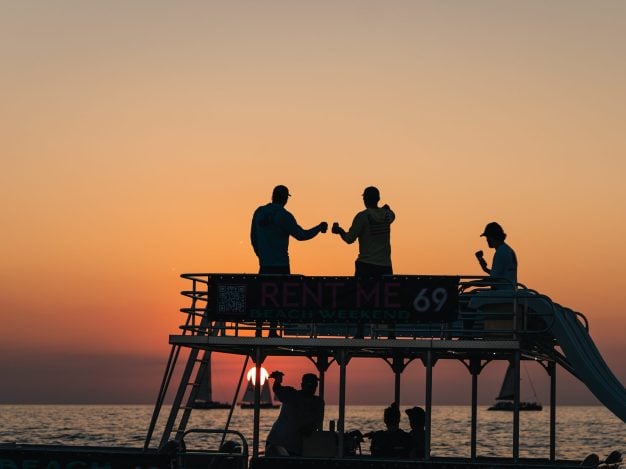 SUNSET
CRUISE
Have you seen the sunsets in Key West? They are EPIC! And the best way to experience them is out on the water while the dolphins are frolicking all around your boat! Getting on a crowded tour boat with 50 other passengers just isn't the same as witnessing it yourself with just you and your loved ones. Trust us: this is a memory that will last a lifetime, so make sure you grab your camera because you're going to want to memorialize this experience! Our marina is open until sundown every day, just so you can have this moment to remember for a lifetime!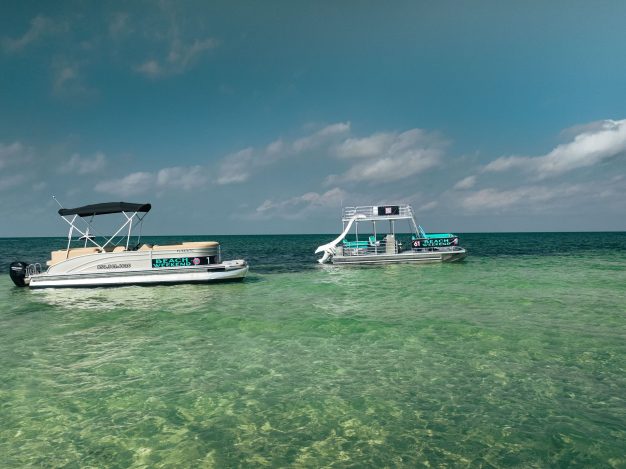 DOLPHIN
CRUISE
Dolphins are the most common species in the pristine waters of Key West, so sitings are extremely common no matter where you go! Of course, keep in mind that these beauties live in the wild, so their playground moves from day to day, so keep your eyes peeled when you're out on the water.  No need to sign up for a 'Dolphin Tour' somewhere else, when you can rent your own pontoon and go out to search for these playful mammals on your own timeframe. Dolphins are most active in the morning, from 10am to noon and then from 2pm to dusk. Start with your choice of Pontoon boat, then add Dolphin Cruise! You will be provided with GPS locations to the best spot for your chance to see dolphins!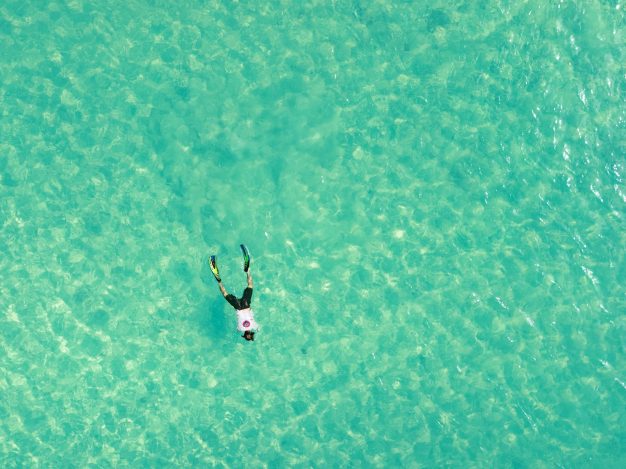 SNORKELING
ADVENTURE
The Great Barrier Reef has nothing on us! Key West is home to the only living barrier reef in the continental United States and we have your ticket to see it up close! With fish in every color under the rainbow and coral in all shapes, sizes and hue, there is an endless world to explore under the sea. Snorkeling is the perfect addition to your day out on these mesmerizing turquoise waters in a pontoon boat! And please, always remember to respect their environment and keep a hands-off approach to all underwater life.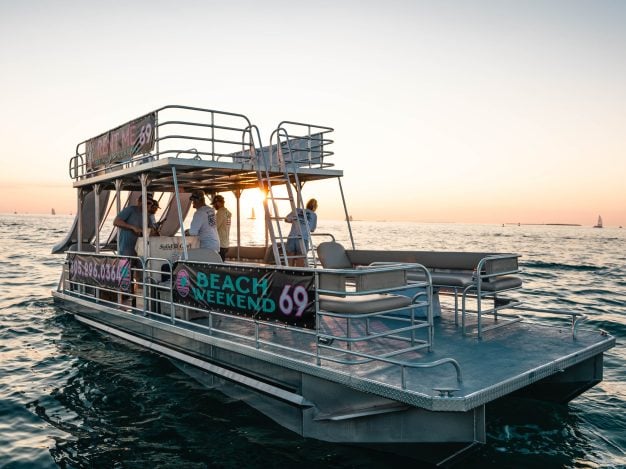 BOOZE
CRUISE
Our pontoons are equipped with a full-size cooler, just waiting for your drinks of choice and some ice to be added for your very own tropical booze cruise! The best part is you get to choose your preferred destination, your fellow cruisers, and the duration of the cruise for your very own party on the water! Win/Win/Win! At Beach Weekend, we request our customers use caution by having a designated driver aboard, as it is a violation of Florida law to operate a vessel under the influence of alcohol.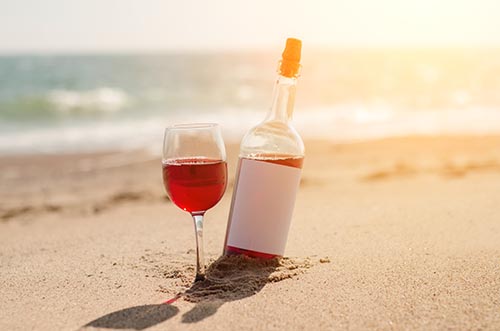 WINE & SUNSET
EXPERIENCE
There isn't anything more dreamy than grabbing your favorite bottle of French Cabernet, your sweetheart and some romantic music as you witness the spectacular sunsets of Key West in your private vessel! Our boats are equipped with coolers to keep the wine chilled for just the right moment. From dusk to twilight, you'll be mesmerized with the deep hues of the setting sun with just you and your lover to enjoy it! There won't be the distraction of other guests aboard and you choose the right spot to witness this epic moment that will last a lifetime in your memory! So go ahead, book your private pontoon and enjoy the beautiful sunset of the Florida Keys. *Please note that the Wine & Sunset Experience requires a Captain.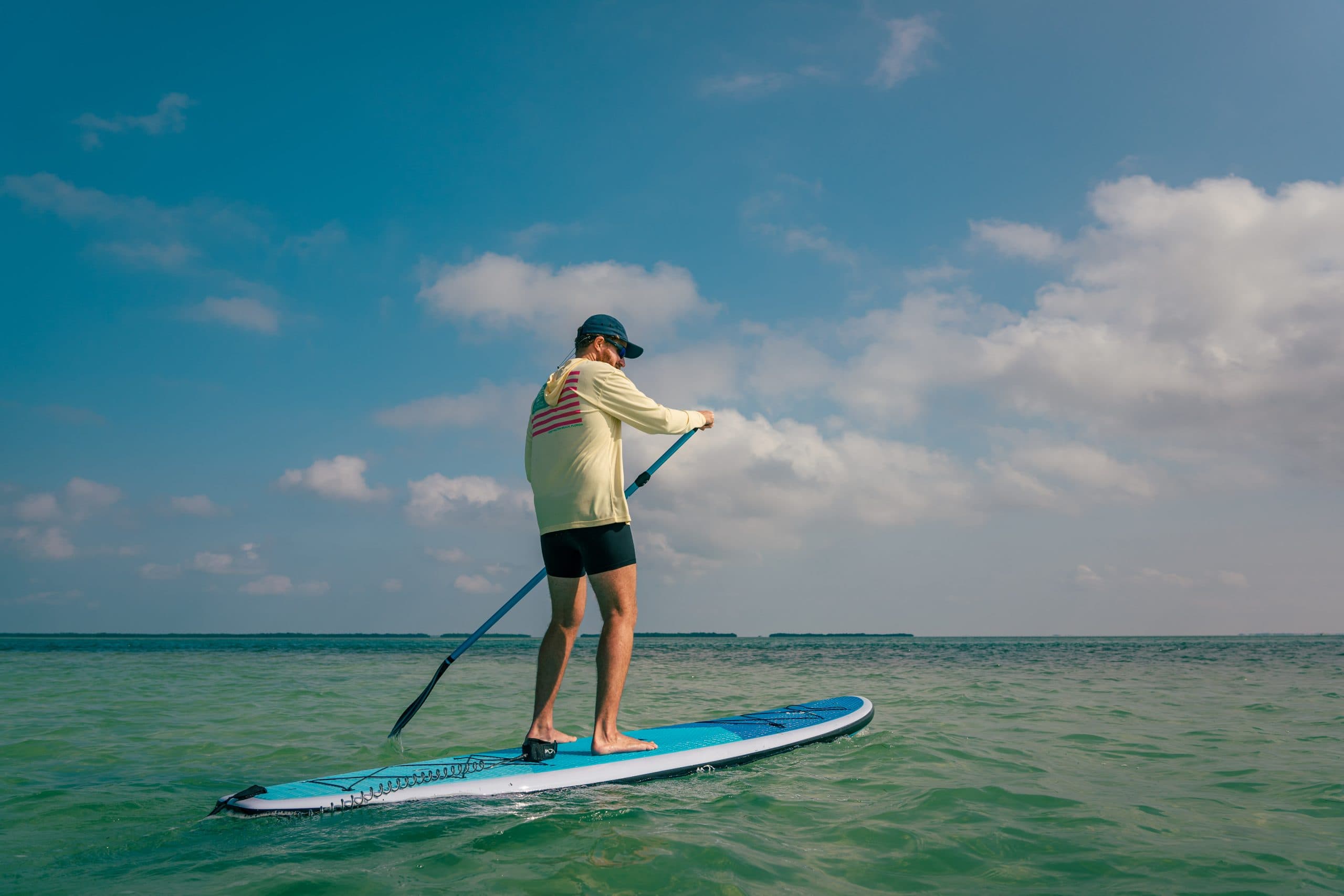 PADDLEBOARD
EXPERIENCE
With the calm, crystal blue ocean waters, we have the perfect location here in the Florida Keys for testing your Paddle Board skills! Whether your an experienced paddle boarder, or you are trying your hand at it for the first time, we have the ideal area for this sport! With our extensive sand bars and relatively large area of shallow water, along with our warm air and water temps, you couldn't ask for better conditions to enjoy it! It's fitting for all ages and abilities, so make sure you add it to your pontoon rental when checking out.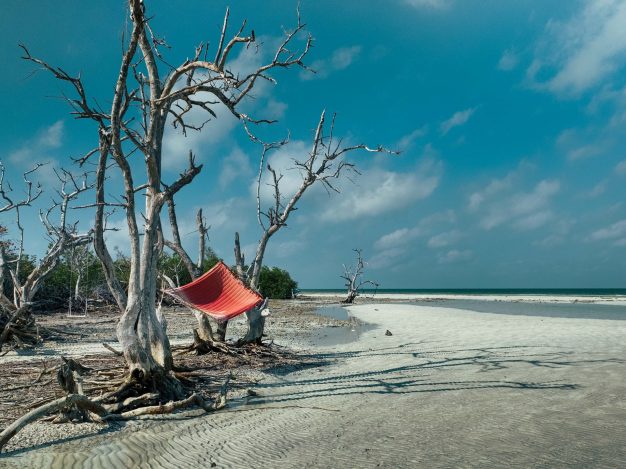 MANGROVE
TOURS
Mangrove forests are unique in our area and are a 'must-see' on your Key West vacation. As a matter of fact, we have one of the largest mangrove swamps in the world! Perusing around them is a truly magical adventure as you enjoy the native marine life all around you. Time will standstill as you experience the captivating mangroves on your very own timeframe when you rent a pontoon. Wearing water shoes is recommended when traversing the area, as the sea floor is full of sediment and above-ground root systems. Also, remember you are in a wild habitat and alligators and other wildlife are commonplace.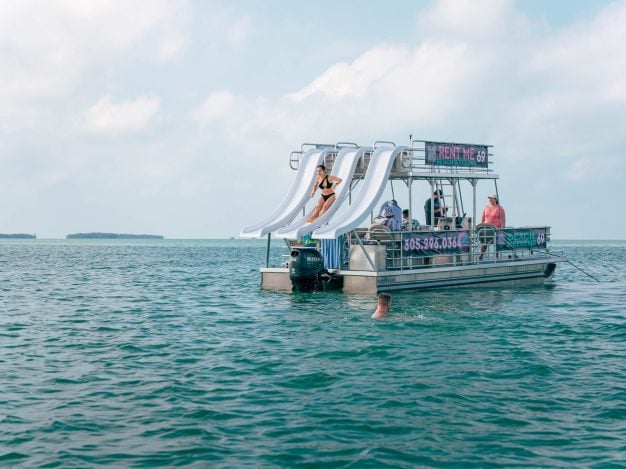 PRIVATE
CHARTERS
Thinking about taking that special someone out on a sunset sail? Or perhaps your version of a booze cruise and just don't want to be in charge of navigating or parking the boat. Maybe you don't want to take that pesky boating safety course. Well, no worries we can help you out with all of that! We have skippers available for hire to handle all of the boating requirements and you can sit back, relax and enjoy your day out on the water in the Florida Keys! Our skippers are knowledgeable of the area and can recommend the most private getaways for you and your loved ones.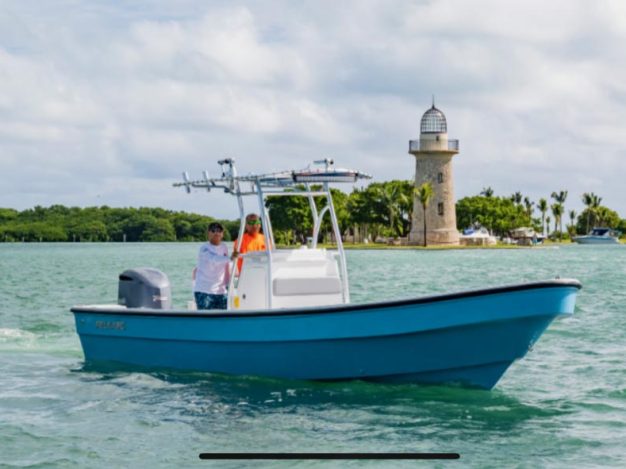 FISHING
EXCURSION
At Beach Weekend, we don't just rent pontoon boats, we also cater to the fishermen and women out there! We have a fleet of Release Panga fishing boats for your off-shore and back country fishing excursion. We've taken the guess work out of where the fish are biting by adding in ideal locations in the vessel's GPS. Why be under the constraints of someone else's schedule when you can be free to meander one of the world's premier fishing destinations all on your own! Our ship store has everything you need to get started and get out there on the water and catching your next meal!